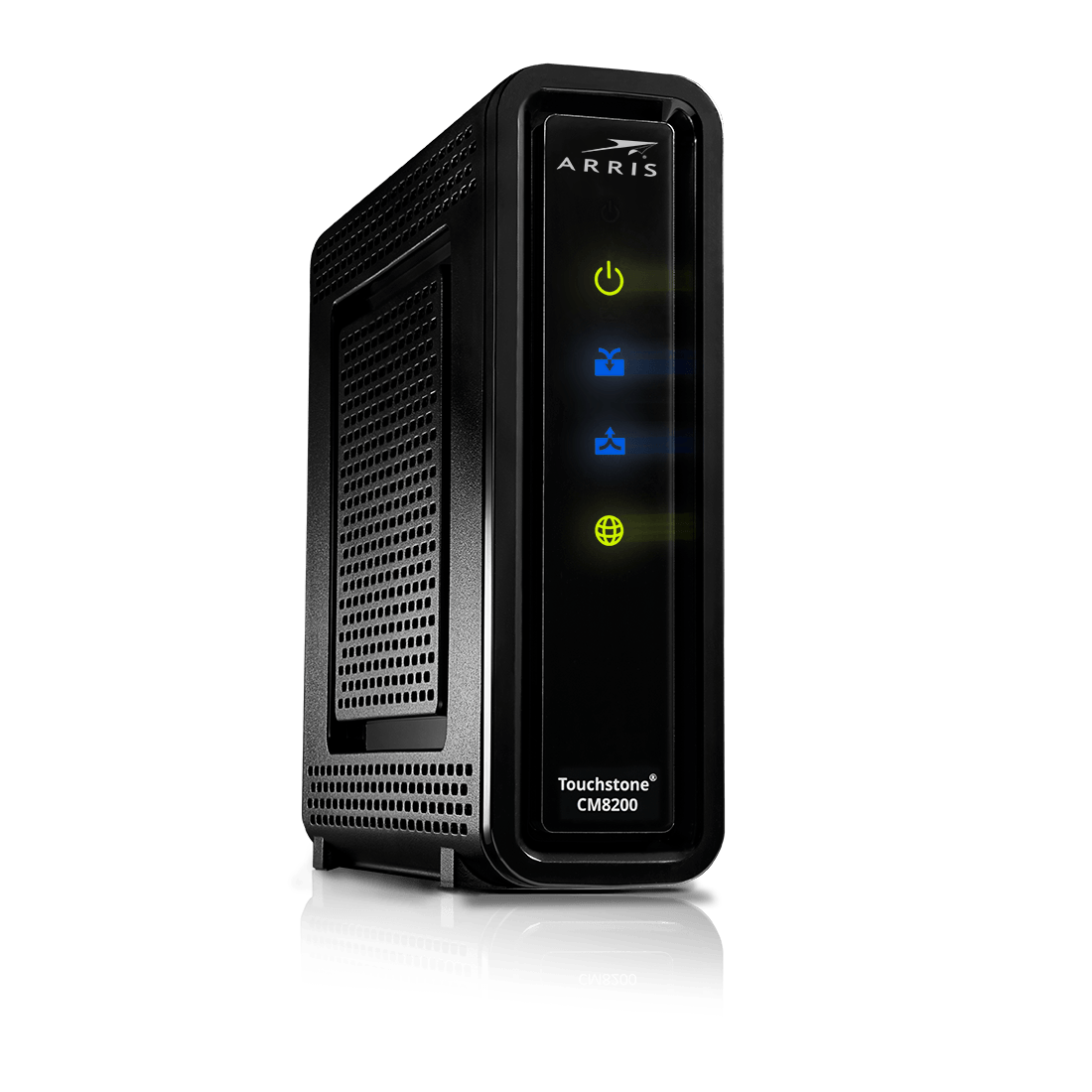 Description
Features
Hardware Specifications
Downloads
The Touchstone CM8200 is a DOCSIS 3.1 cable modem supporting 2x192 MHz OFDM in the downstream and 2x96MHz OFDMA in the upstream along with 32x8 channel bonding for up to 2.5 Gbps of broadband data.  It supports 2 Gigabit Ethernet ports for enhanced data services to MSO customers.
The CM8200 serves as the data services platform for MSO customers. The device is optimised for providing Gigabit data services over DOCSIS 3.1 WAN.
Switchable US and DS filters for flexible operation
Support for BSoD with Multiple L2VPNs
Y.1731 based messaging for integration in MSO specific OAM requirements
Full capture bandwidth tuner with US and DS spectrum analysis
Allows custom designed setups to be applied to monitor the end user more efficiently with multiple provisioning methods (SNMP, configuration file, remote web GUI access)