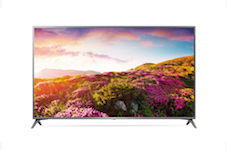 Description
Specifications
USB Auto Playback+
USB Auto Playback+ allows you to create playlists from your favourite media files* then play on the TV.

*mp4, avi, mov, tp, wma, ts
Welcome Video/screen
First impressions are important. Having a warm greeting message with the Hotel name and its logo on the TV or a customised video in various formats** will help the guest feel more welcome.

**mp4, avi, mov, tp, wma, ts
USB Cloning
A USB flashdrive can be used for cloning all hotel TVs with astonishing speed and ease. The USB Cloning feature allows you to simply copy the TV settings to all TVs using a USB flashdrive, a process that is automated to save time.
Multi IR
Multi IR function reduces the remote control signal interference between TVs in multiple dwelling beds. This system will work using the same LG TV model.
Hotel Mode
From channel selection to energy saving features, you can control the TV settings in all the rooms with Hotel Menu. Prevent misuse by customers, set volume limits, or reset to default settings on the TV. You are in control of it all.