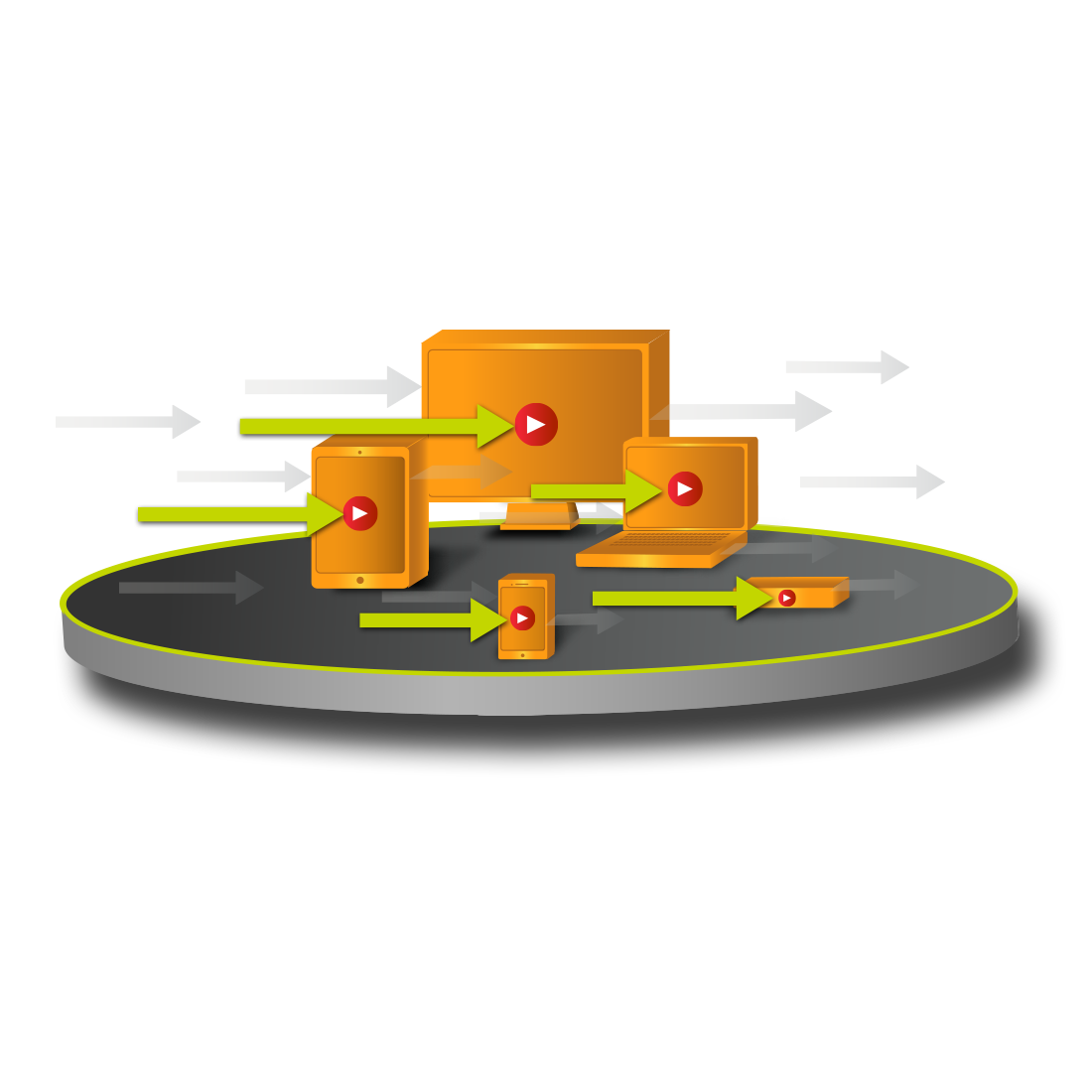 Arris Fair Play Streaming
FairPlay® Streaming, developed by Apple®, enables users to enjoy the best video entertainment experience possible on their iOS devices. ARRIS SECUREMEDIA® is excited to incorporate FairPlay Streaming into The Encryptonite ONE™ System so that operators can easily and securely distribute premium content to their customers and to the approval of content owners worldwide.
FairPlay® Streaming is seamlessly integrated directly into The Encryptonite ONE™ System Server and in the SECUREMEDIA® HLS+ client SDK, providing secure content playback with the iOS device's native player. This elegant, holistic solution maximizes operational simplicity for the operator while ensuring the highest levels of content protection for premium content delivery to and consumption on iOS devices. A
RRIS SECUREMEDIA® content protection expertise offers operators assistance in designing and implementing streamlined operations for video distribution, obtaining access to premium entertainment from Hollywood Studios and broadcasters and protecting their revenues from unauthorized use and piracy.
FEATURES
Transparent integration of FairPlay® Streaming into the Encryptonite ONE™ System Server simplifies workflow and reduces operational complexities and costs
Fully protected, end-to-end FairPlay® Streaming key delivery from key server to the client iOS layer for direct usage by the iOS native player
Seamless FairPlay® Streaming integration with ARRIS SECUREMEDIA® HLS+ client SDK, enabling secure premium content delivery and consumption on iOS devices
Added critical security features for operators include authentication, authorization and persistent tamper detection of iOS devices to sanction video playback
A complete content security solution offering operators revenue protection from piracy while maximizing their customer's entertainment experience
DETAILS
Note: specifications are subject to change without notice.
Meets the stringent security requirements of the Hollywood studios and major broadcasters for premium content licensing, distribution and delivery to iOS devices
Enables rapid deployment of a seamlessly integrated, cost-effective secure media delivery platform, offering operational simplicity and efficiency
Preserves all of the benefits of the award-winning ARRIS SECUREMEDIA® Encryptonite ONE™ System scalable architecture, flexible design, and authentication / authorization techniques
Comprehensive content protection expertise and renowned customer service throughout service deployment
Dedicated resources available through ARRIS Professional Services to assist with design, implementation and support for service provider video distribution service deployments
FairPlay® Streaming with ARRIS SECUREMEDIA® solutions enhances the security, reach, and quality of the HLS protocol to iOS devices while preserving the benefits of a standardized adaptive streaming approach. Service providers can streamline their content ingestion, encoding, and delivery workflows while achieving the security necessary to license premium content and create compelling, differentiated services for their customers. Content owners can be assured that their most valuable video assets will be delivered at the highest possible quality to iOS devices with the trusted Encryptonite ONE™ System level of protection. Apple and FairPlay are trademarks of Apple Inc., registered in the U.S. and other countries. IOS is a trademark or registered trademark of Cisco in the U.S. and other countries and is used under license.