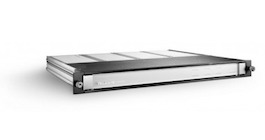 Teleste Luminato Professional Modular Headend
Description
Features
Hardware Specifications
Downloads
Teleste Luminato headend platform is the most compact form factor in the industry with minimal power consumption and cabling requirements. The chassis have been divided into six processing modules. All modules can be hot swapped and auto configured, minimising service outage. The module slots can be equipped with any available Luminato receiver and/or output module.
The two Gigabit Ethernet interfaces with electrical or optical SFP modules are provided for IP payload traffic. MPEG-2 and MPEG-4 with SD, HD and 3D are supported, suitable for IP centric Cable TV, OTT and IPTV networks.
Management of the platform is via a web user interface or CLI (command line interface), providing local or remote access. The advanced DVB stream processing, UDP/IP and RTP/IP streaming and MPTS pass through offers a very flexible environment for service management.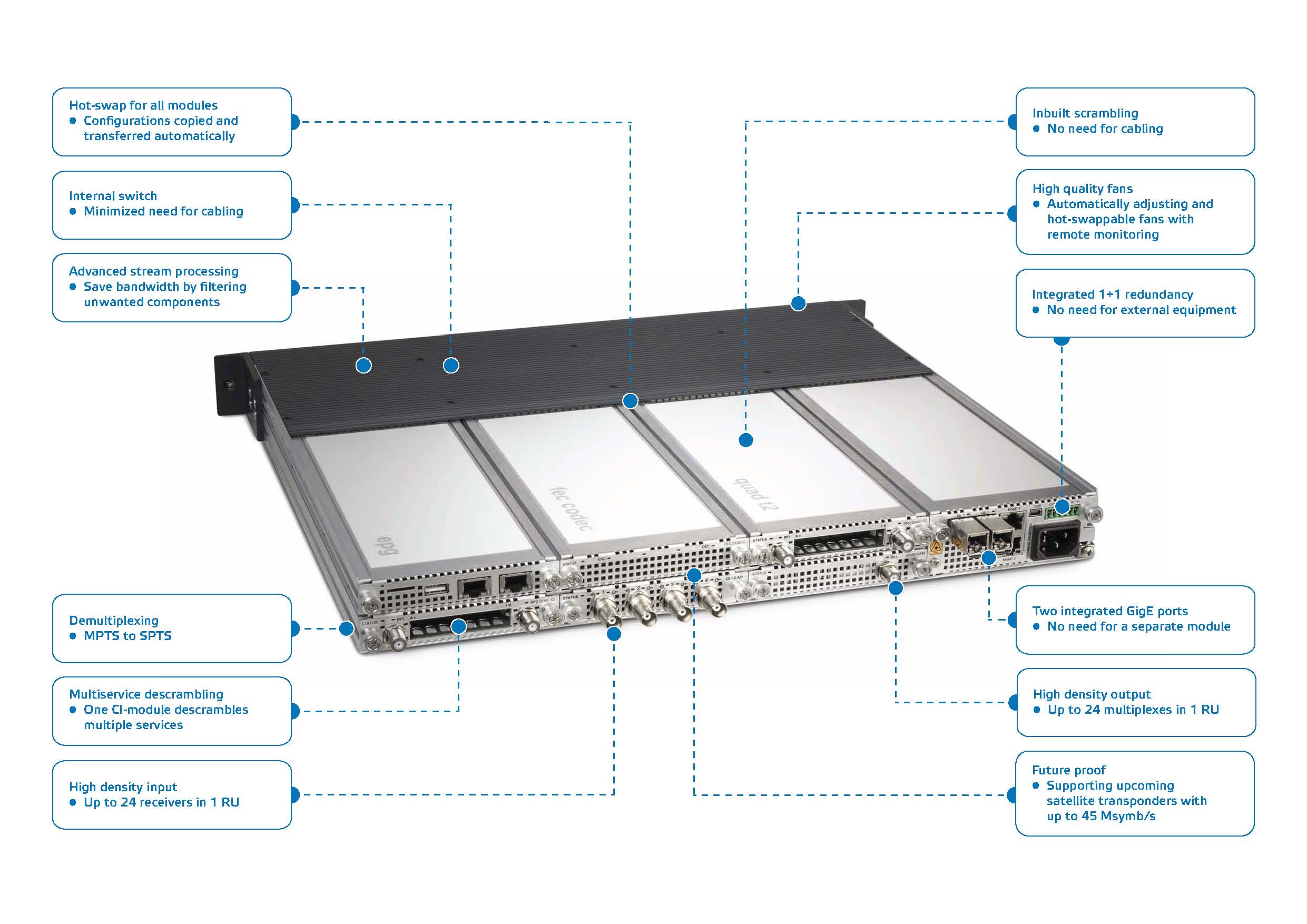 The Architecture of the Luminato platform enables a very high performance with a very low power consumption.
6 processing and interface module slots
19" 1RU rack mechanics, rails for easy installation
Horizontal cooling, the devices are allowed to stack directly without 1 RU space
Slot for Power Supply and I/O module
Power Supply Redundancy, Backup PSU available
2x gigabit Ethernet ports (SFP modules) for payload or redundancy
1+1 chassis redundancy
Intuitive WEB user interface
Automatic SID and PID remapping
CLI (Command Line Interface)
SNMP monitoring and traps
DVB Simulcrypt
Hot swap