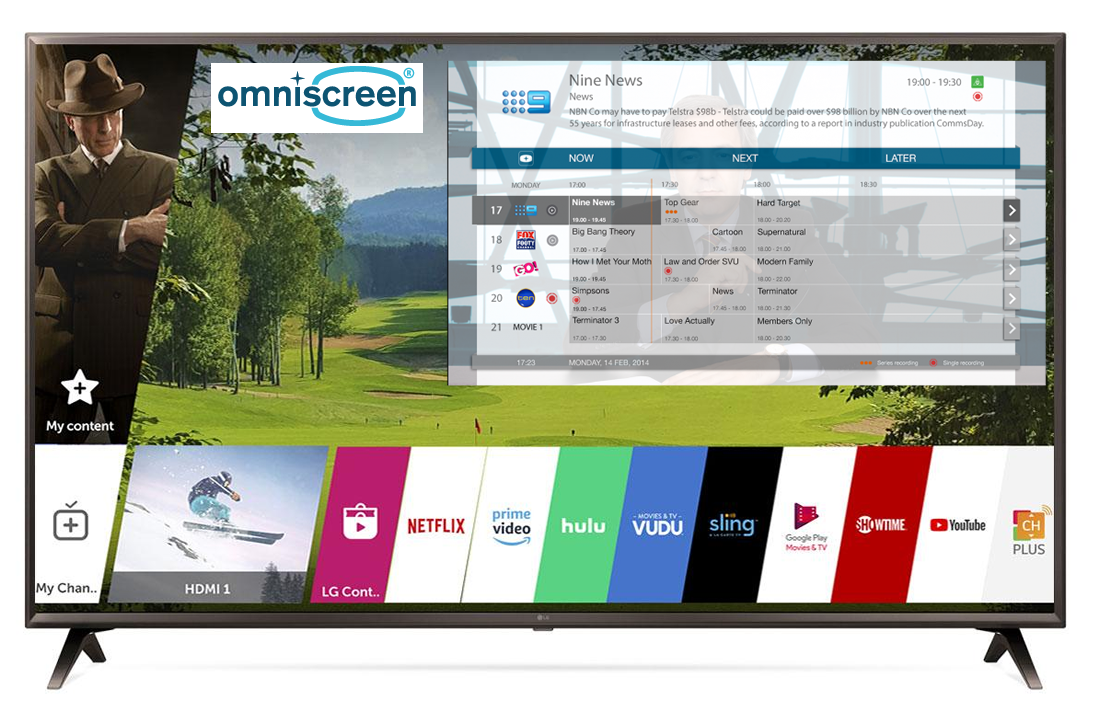 Australian IPTV solutions provider CombiTel has extended its relationship with South Korean electronics giant LG.
LG's latest commercial TV range has launched with full integration of Australian developed Omniscreen Pilotsoftware. The CombiTel Omniscreen range allows for customisable software developed for the customer's specific industry needs. CombiTel already services a wide variety of industries including government facilities, broadcast and AV studios, public venues, hospitals and aged care facilities, hospitality and logistics and remote areas such as military and mining zones. 
LG has held its annual Innofest event in Australia for the first time earlier in the year, showcasing its range of connected home appliances in addition to its 2019 TVs including 4k and 8k and Sound Bars. 
The electronics giant has been at the forefront of integrating AI-enabled appliances that are compatible with global platforms such as Amazon Alexa and Google Assistant. 
Angus Jones, the general manager of Marketing at LG Australia, said: "we're continuing to push boundaries with our roster of home entertainment products in 2019 by introducing bigger, better and smarter TVs than our previous range."
LG's 2019 television range boasts intelligent upgrades, larger screen sizes and easier access to content consumers know and love, including the much-anticipated LG 88-inch 8K Z9 OLED TV, which will deliver premium in-home viewing experiences. 
8k models are expected to ship in the second half of the year.
"We wowed visitors at CES this year with the LG SIGNATURE OLED R and its impressive rollable design. It's an incredible product that truly redefines the TV viewing experience and further demonstrates our engineering capabilities at LG."
Australian consumers are bow seeing the new range of OLED TVs in a variety of sizes and price points, matched with a game-changer Alpha 9 Gen 2 Intelligent Processor.  
Developed with Artificial Intelligence, LG's deep learning technology optimises the viewing experience based on both the source content and the context in which it is being viewed. The processor will identify the quality of the source material and produce the best possible audio-visual experience. 
"2019 LG TV owners can also expect to receive a firmware update that will add Amazon Alexa support to complement Google Assistant. This integration makes LG the only TV brand to talk directly to both leading AI platforms without the need for additional hardware," Jones added.