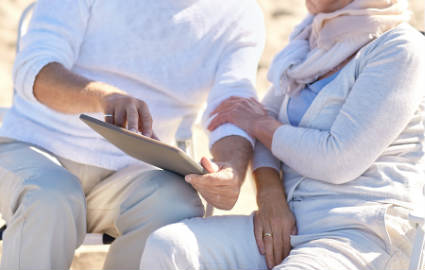 Advanced technology is being implemented in the aged care sector in ways that are re-designing health and assisted living. The annual ITAC conference, being held in Adelaide on the 21st and 22nd of November will be exploring the theme Co-Designing our Digital Future which emphasises the importance of assistive technology supporting service quality and independence.
International and local IT leaders, including Australian IPTV health systems specialists CombiTel will congregate to showcase innovation and practical application of technologies for advanced community care, medication management, assistive applications and offsite information systems delivery. These critical aged care topics will be discussed from a practical perspective, highlighting the information we need to know how to better manage and design aged care service delivery which will deliver on the evolving environment of enhanced consumer choice.
National experts will present on a range of topics related to the conference theme focusing on the broad business and strategic issues facing an industry dealing with multiple challenges in an environment of substantial reform.
Currently, the demand for AI and advanced applications for the aged care sector in the US are on the rise. 
As caregivers are higher adopters of connected health and smart home devices than future or non-caregivers, the early market for many of these home and healthcare solutions is taking shape around current caregivers. Over 40% of U.S. broadband households are interested in paying for at least one home living feature for themselves, with around one-third of households interested in paying for a service that alerts family members if they are in an emergency.
The research from analysts Parks Associates reports that 30% of households are interested in paying to receive alerts about dangers in the home with almost 20% are interested in paying for a concierge service offering advice on retirement planning and healthy home 'livingSmart' households (those with at least one smart home device) are more likely than other households to see the value in home living features—and they are more likely to pay for these services.
ITAC 2018 will also conduct a bright ideas workshop lead by Professor Karen Reynolds which will help develop commercial ideas for new technology for the disabilities and/or aged care sectors.